Foot Levelers Custom Made Orthotics in Highlands Ranch CO

Foot Levelers orthotics are custom-made individual arch supports for each foot. These customized orthotics help maintain balance and integrity of your arches, feet, ankles, knees and pelvic bones. Each foot is individually measured and scanned by our state of the art scanning system, and 1 week later your new orthotics will be shipped to you.
Who needs Orthotics?
Flat feet
Plantar Fasciitis
Long distance Runners
Multiple ankle or knee sprains
Post Knee Surgery
Chronic Low Back Pain patients
Competitive Athletes
Sciatica sufferers
Chronic IT band tightness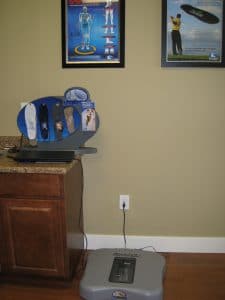 Our 5 minute foot scan will give us a 3-dimensional view of your arches and show how each foot/arch can be affecting the rest of your spine and body.
Call today for your complimentary Footlevelers scan and see if custom-made orthotics are right for you.
(303) 346-4949
By Nick Caras
Monday
7:30am - 12:00pm
2:00pm - 5:00pm
Tuesday
10:00am - 2:00pm
Wednesday
7:30am - 12:00pm
2:00pm - 5:00pm
Thursday
10:00am - 2:00pm
Friday
7:30am - 12:00pm
Saturday
Closed
Sunday
Closed

Premier Chiropractic & Natural Medicine
4004 Red Cedar Drive
Highlands Ranch, CO 80126
(303) 346-4949